Minimize data errors and increase efficiency when constructing Load Tree Drawings.
Builds load trees automatically from PLS-CADD in a Manufacturer preferred format. Leverages PLS-CADD data to provide site specific and grouped, family load trees.
Request a Demo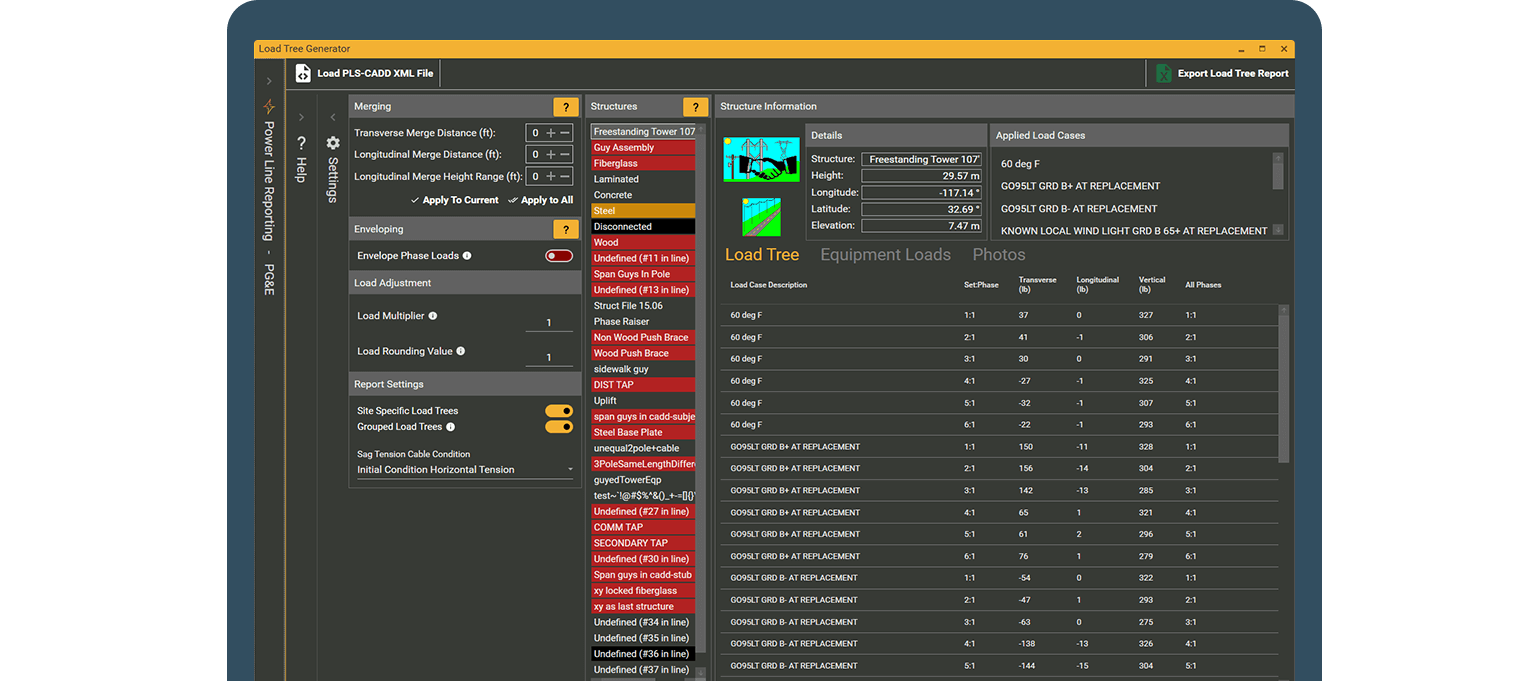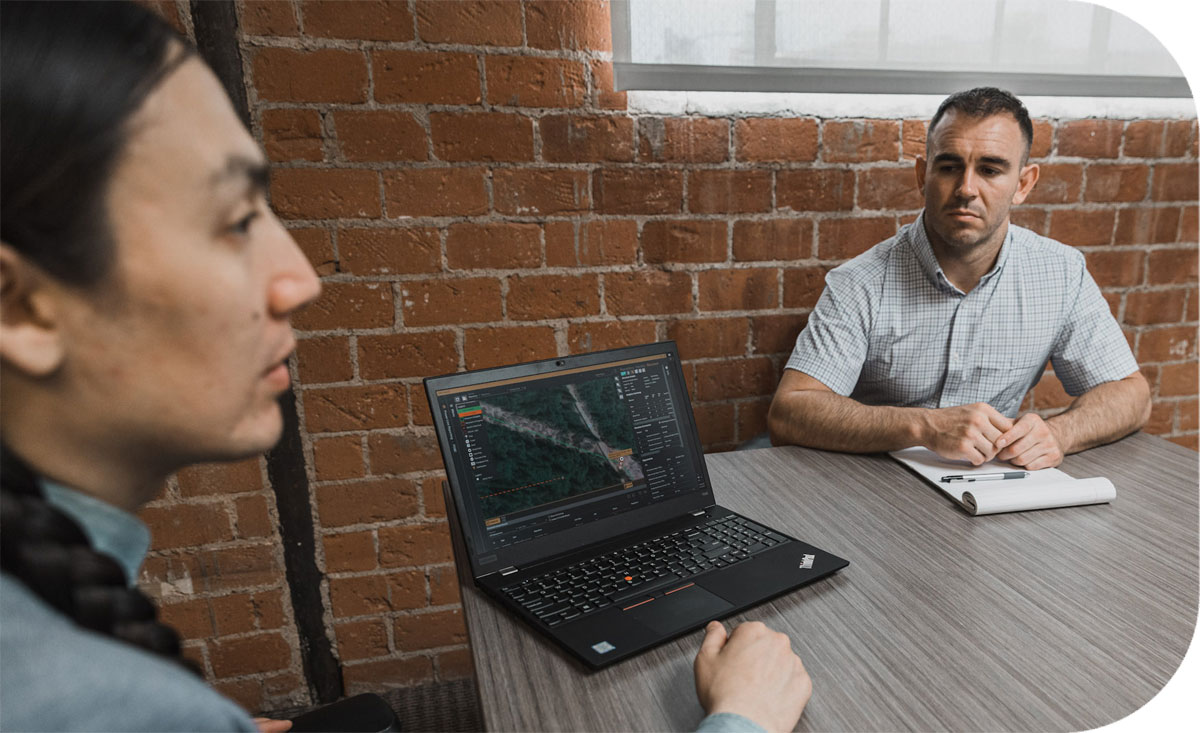 The Load Tree Generator helps teams to create accurate and efficient Load Tree Drawings.
Creating manufacturer's Preferred Load Tree Format

Detailing Site Specific And Structure Group Loads

Merging, Enveloping, and Rounding reported loads
San Diego Gas and Electric ("SDG&E") was looking for a way to automate the generation of their design documents for new steel pole construction – Load Tree Drawing and General Arrangement Drawing. This was a time-consuming process that was aided by PLS-CADD, however the process still involved a large amount of manual work – copying data from PLS-CADD and building out a report in a format that manufacturers would approve. We identified steps that could be taken to improve the engineer's efficiency in creating these drawings, with the biggest focus being on data accuracy and reducing human error in transcribing and transforming the PLS-CADD reported loading data into a format easily consumable by pole manufacturers.